We always want to make sure that we stay connected as much as we can. Please do join our online programmes below designed to bring us together and help us to learn in the Word together.

Sunday Services

Join us online every Sunday at 10am for our weekly celebration.
Led by Pastor Eddie Nunes, the service is filled with an intimate time of worship followed by new teachings of the word.

We enjoy gathering together as a family and would love for you to join us!
Join us via Facebook and Youtube.

Life Groups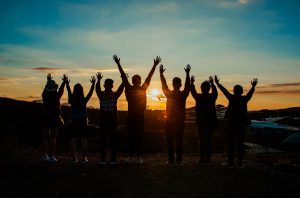 Get to know us better by joining one of our life groups – everyone is welcome! In the Bible, we read about believers meeting in houses, fellowshipping and praying together specifically in the book of Acts.
These groups are an opportunity to grow closer, spend time together and also guide each other as we journey closer to God.
We meet on Tuesdays and have our young adult meeting on Fridays at 7.30pm. For more information about joining our online groups, please get in touch!

Find the details for all of our social channels under 'Follow Us' below!